I am Gurgaon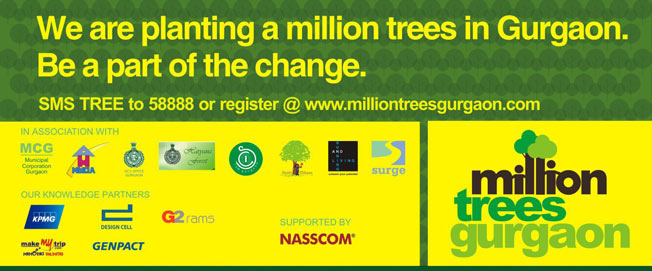 Students Kick off million tree project for a green Gurgaon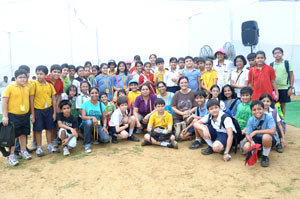 The initiative to plant a million trees in the city was kicked off in the Biodiversity Park on Thrusday. More than 3,500 individuals, including students from 10 city schools, corporates, government officials and residents of the city, participated in the plantation drive.
Deputy Commissioner P C Meena, MCG Commissioner Sudhir Rajpal, mayor Vimal Yadav, councilors and other government officials also planted saplings in the pits that were dug up almost a month ago.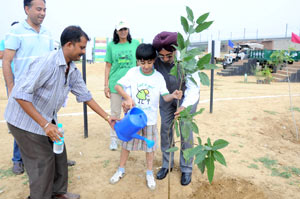 Many residents adopted the trees before planting them with the complex. Kids from various private schools in the city were seen planting the saplings enthusiastically in the park. Talking about the drive, the mayor said, "By planting a tree, I have done my bit for a greener Gurgaon. The task of planting one million trees needs to be done in a properly planned and phased manner."
A million trees planted over 3,500 acres would remove 8,750 MT of carbon dioxide and help save 3.7 billion litres of rainwater annually.