Nanhi Chhaan Launch from South India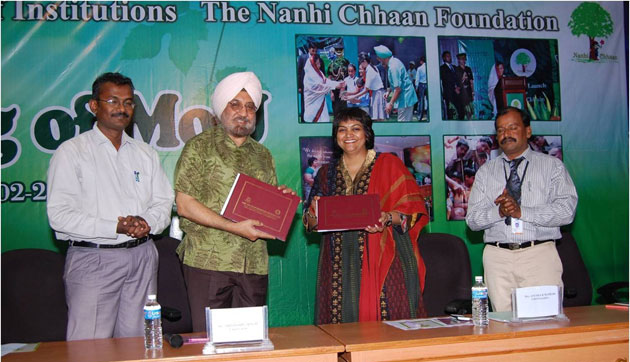 Park Group of Institutes, Coimbatore adoption of Nanhi Chhaan as their social initiative 13th February.
The Nanhi Chhaan Foundation and Park Group of Institutions (20+ colleges and schools) announced the launch of their South India Campaign by signing of Memorandum of Understanding between the two organizations. A joint resolve was taken towards addressing issues which are Important on the social agenda of the country and therefore have a common cause as socially relevant organizations.
Mrs. Anusha R. Mahesh, CEO Park Group, Mr. Harpal Singh along with Dr. Mohan Kumar, Principal, PCET welcomed the gathering and Dr Lakshmanan, Principal, PCT Proposed Vote of thanks. Students and staff were distributed saplings and students also took a pledge that they will neither give dowry not accept dowry.