Nanhi Chhaan adoption at NIIT University, Neemrana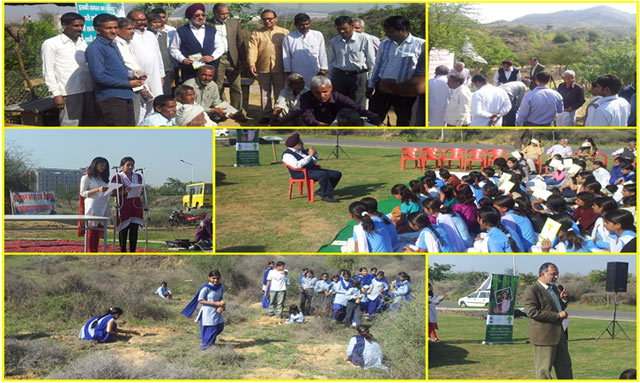 On the occasion of International Women's Day – 8th March, the Nanhi Chhaan – NIIT University program was launched from their campus in Rajasthan with Mr. Rajender Pawar, Chairman, NIIT and Mr. Harpal Singh. The University had various programs on the theme of women's empowerment and gender equality planned for the day and a specific Nanhi Chhaan introduction was given by Mr. Harpal Singh at the amphitheatre in the evening in the presence of girl students, teachers and staff of the University. The Nanhi Chhaan film and song was played and an interactive Q & A session followed the introduction. The day and the session ended with girl students urging the University management to run a continuous Nanhi Chhaan program at campus which has been taken up for consideration.
On the 9th morning, at 8:30 am, a special Nanhi Chhaan event (on similar lines of our established school/college programmes) started with a community engagement program involving all students of the University, Village Sarpanch and others from the Panchayat, local Government administration and 100 students from village schools accompanied by their mothers/parents. These children gave an excellent performance of a small cultural show around the themes of the environment and women's empowerment which was very well received by all present. A large sapling plantation drive had been planned with the village students planting local indigenous varieties in the campus. Infact, a specific Nanhi Chhaan planting zone has been created which will be maintained and cared for by girl students of the University. Information material, brochures etc were distributed along with refreshments to the gathering.