TED/INK 2011, Jaipur "The Power of Journey"
As a Nanhi Chhaan team, it is a matter of great pride for us that the prestigious global organization – TED (U.S) has invited Mr. Harpal Singh to speak on Nanhi Chhaan as a key note speaker at their annual conference in India- INK 2011 – Power of the journey. TED is a nonprofit NGO devoted to Ideas Worth Spreading. It started out (in 1984) as a conference bringing together people from three worlds: Technology, Entertainment, Design. Since then its scope has become ever broader.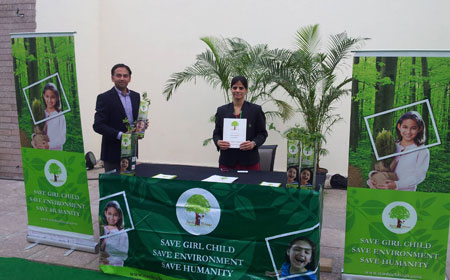 The second day of the TED/ INK Conference in Jaipur, India was another eclectic mix of musicians, inventors, designers and visionaries. The conference's narrative theme, The Power of the Journey, continued as each session attempted to capture the most important moments of every life. Some of the eminent speakers were - Genpact CEO N.V. "Tiger" Tyagarajan, Roberto Narain and Vasundhara Das, Rob Cook – Chairman, Pixar, first female engineer at Facebook, Ruchi Sangvi, Prakash Amte, Anu Aga- Thermax
Mr. Harpal Singh closed the session (Leap of faith-Nanhi Chhaan) with his fight to demonstrate the value of a female child to families across India, creating cultural rewards and incentives to give thanks when girls are born.